STRONG COMPACTION ON THE SPOT
Orwak Compact earned its name thanks to its compact design. The small footprint in combination with the low height provides plenty of placement opportunities. This range is the right choice for companies with small amounts of recyclable packaging material. Material selector, auto start and an intuitive operator panel are standard features.
RECYCLED PLASTIC,
A SUSTAINABLE CHOICE
As part of Orwak's commitment to sustainability and contributing to the circular economy, covers made of 90 % recycled plastic are introduced on all the balers in the COMPACT and POWER ranges. The product design is maintained, and the only visual change is that the covers switch color from gray to black, but the real difference lies in the choice to optimize resources and use recycled material.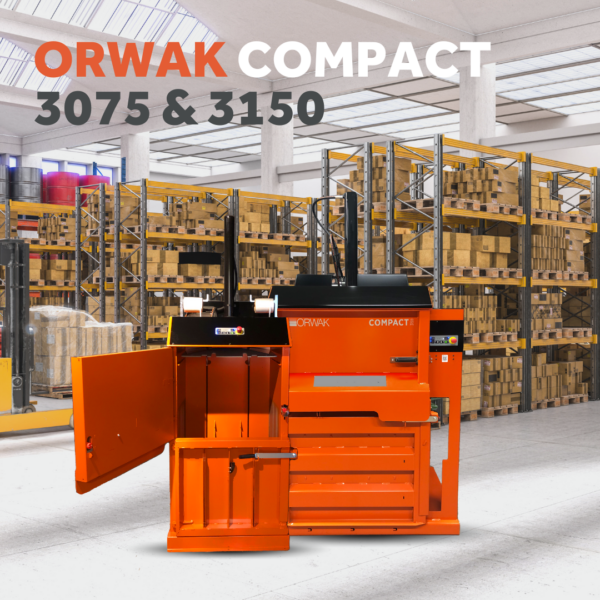 THE LATEST ADDITIONS TO THE RANGE
The new balers 3075 & 3150 complement the other members of the COMPACT family well in size and capacity. They produce impressive bales of up 155 respective 330 lbs and for installations in a wide variety of locations, even the bigger 3150 is a single phase unit. In other words, 3075 & 3150 offer substantial bales, yet compact machine design.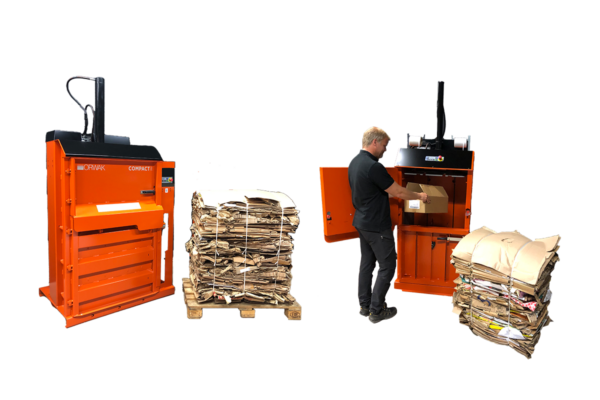 WHY ORWAK COMPACT?
Requires little space, yet provides effective volume reduction
Easy-to-handle light weight bales
The best choice for small to medium sized volumes of cardboard and plastic
Single phase, ready-to-use units
ORWAK CONNECT – A SMART COMMUNICATION OPTION
Orwak Connect is a modem-based communication service enabling the baler to send a message for full bale or if the machine requires maintenance. Furthermore, the service offers great supervising opportunities! In the Orwak Connect web portal it is easy to monitor the fleet of balers and to gather bale statistics for a specific period of time.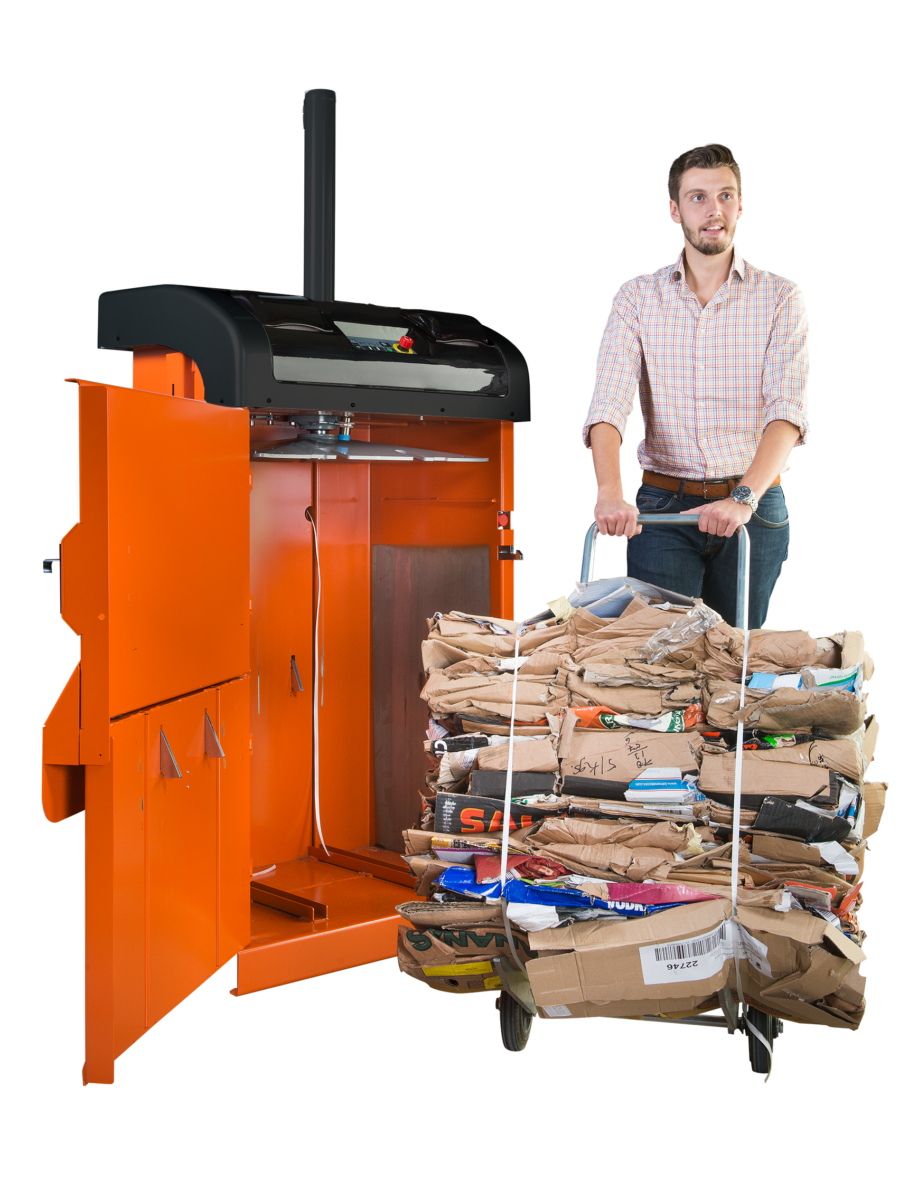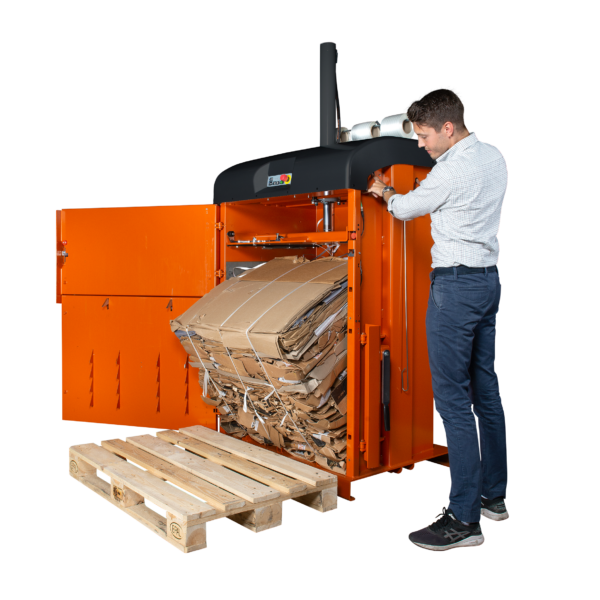 The bigger baler 3120 features semi-automatic bale ejection
Simply push the buttons and the bale tilts out on the pallet.
CASE STUDY: McDonald's, Flushing, Queens, NYC
This New York McDonald's has been baling cardboard for over a decade. They simply bale the cardboard and wait for bales to be picked up for free. No other costs. 
"I wish all our equipment was built as good as this."
Peter Miller, Franchise Owner, McDonald's
Watch

the COMPACT balers in action