WHY AN APARTMENT COMPACTOR?
Saves valuable floor space in your storage area
Keeps the maintenance area neat and tidy
Hygienic waste management solution for household waste in apartment buildings
The volume reduction means less waste to collect and cuts the waste reduction costs
SERVES UP TO 180 RESIDENTIAL UNITS
Orwak's apartment compactor provides premium compaction in big buildings. It is just the right size to fit in your storage/maintenance area and yet large enough to keep up with your compacting needs for a building of up to 180 residential units.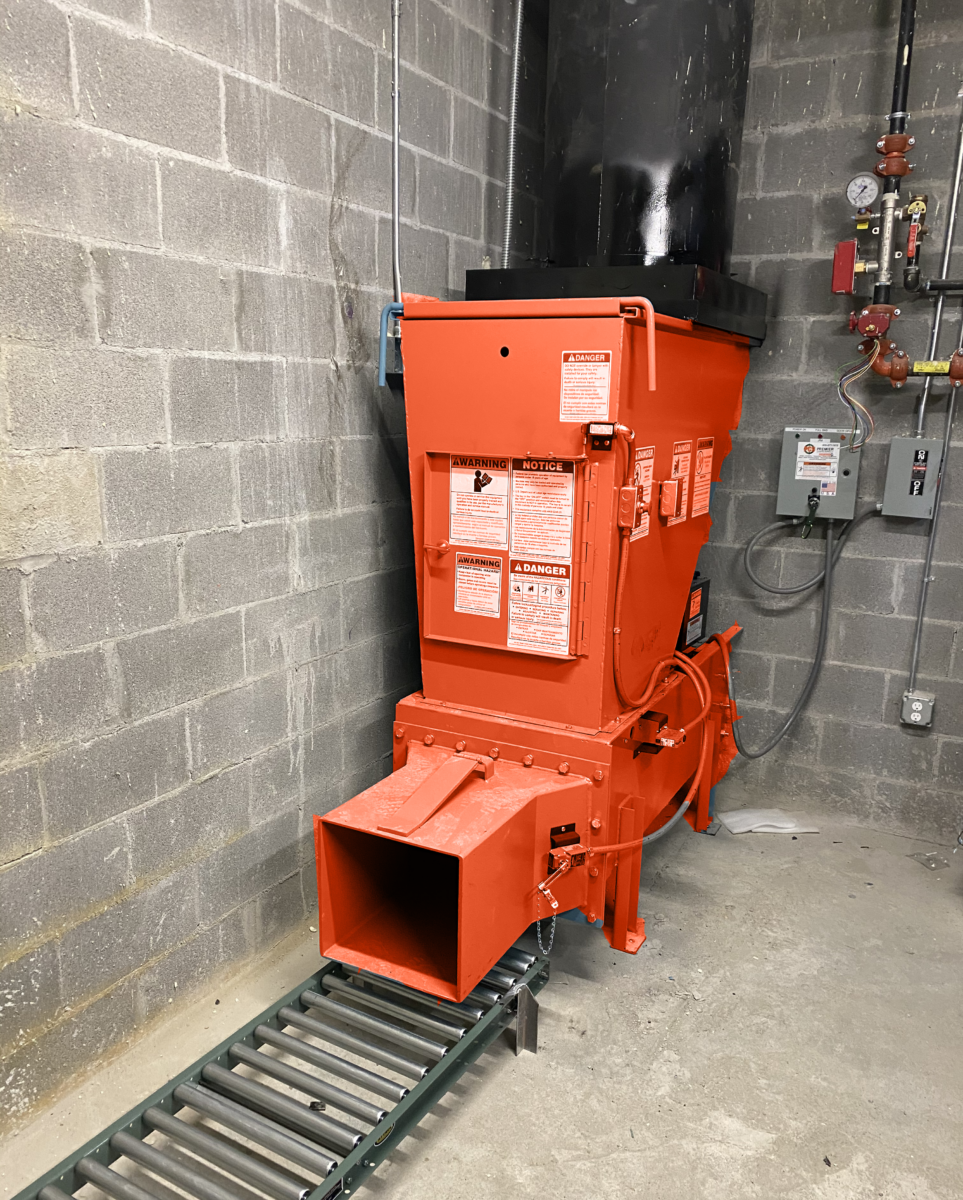 AUTO START
The bags conveniently drop down from the chute directly into the hopper of the compactor and thanks to a photocell the machine automatically starts compacting the waste.
CLASSIC "SAUSAGE COMPACTION"
Silmply slip a long plastic bag over the nozzle of the compactor and the highly compacted bagged waste will be pushed into the bag. A chain attached to the machine will tighten the bag. The operator then manually cuts and ties the bags.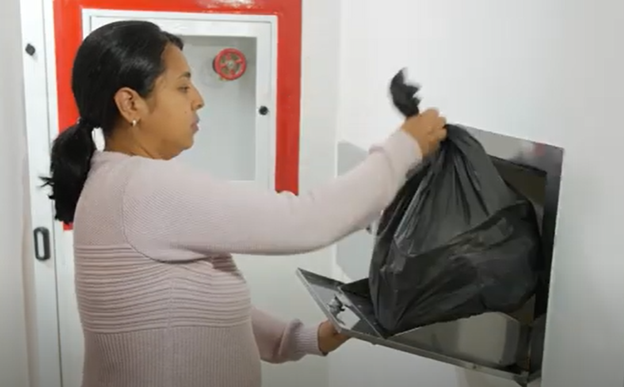 K20 Apartment Style Bagging Compactor
350 Mini Container Packer