WHY AN APARTMENT COMPACTOR?
Saves valuable floor space in your storage area
Keeps the maintenance area neat and tidy
Hygienic waste management solution for household waste in apartment buildings
The volume reduction means less waste to collect and cuts the waste reduction costs
COMPACT IN BAGS OR IN A CONTAINER
Our apartment compactors come in two types: the bagging compactor KIK20 and the container packers 350 and 350 Mini.
AUTO START
The bags conveniently drop down from the chute directly into the hopper of the compactor and thanks to a photocell the machine automatically starts compacting the waste.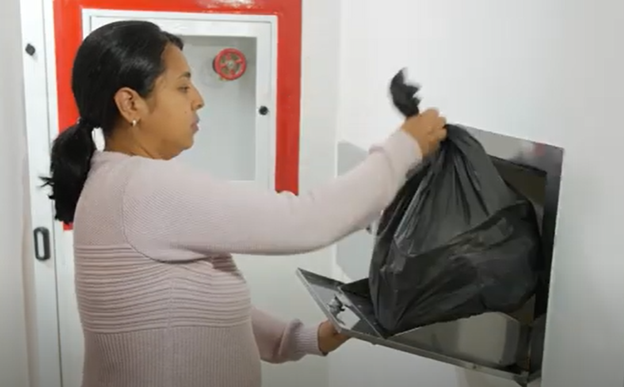 CONTAINER PACKER 350/350 MINI: A VERSATILE SOLUTION
The compacted trash is pushed into the attached container. When the container is full, it stops to prevent overload. You easily release the container, roll it out and replace it with an empty container.
Watch the product video: KIK20 Apartment Style Bagging Compactor
Watch the product video: 350/350 Mini Container Packer