Sandra Wärenhed | 2023-01-11
For over 50 years, Orwak has been traveling far and wide to install our machines. Between 1971 and present day our balers and waste compactors have managed, like the first pioneering explorers, to reach every continent. This has made us reflect on all of the incredible sites where Orwak products currently exist. Read on for the most unexpected places you might find an orange machine!
1. Local Bakeries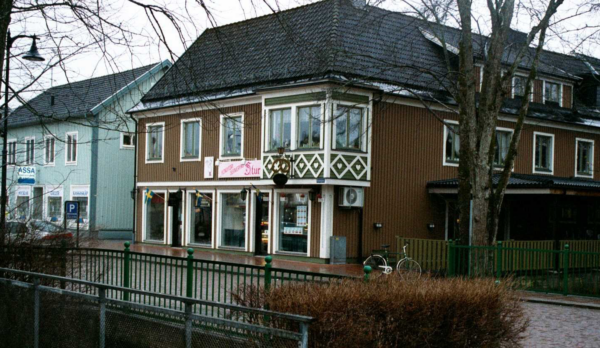 We're proud of how far we've come as a company, but we'll never forget where we started. Our first-ever waste compactor made in the Orwak factory served its purpose in a local bakery within a storybook-esque home. Waste compactor No. 1 compacted trash there for 45 years before returning home to the reception area of our facility.
2. Cruise Ships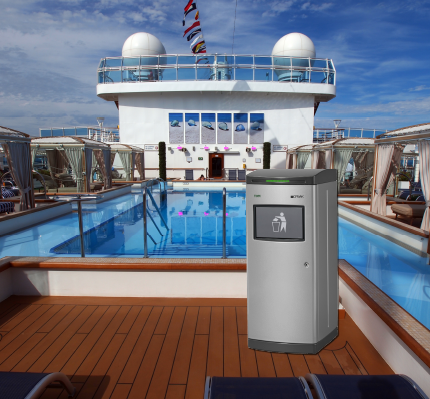 Have you met TOM? He's an automatic waste bin who works well under pressure and never takes a break. The multi-tasking TOM is great for canteens aboard ships or public areas like lounges, cafeterias, food courts aboard ferries and cruise liners. Other ideal locations are restaurants, airports, bus and train stations, theme parks and malls. TOM is about the same size as a conventional waste bin but can hold up to seven times as much waste and features hands-free operation.
3. Navy Vessels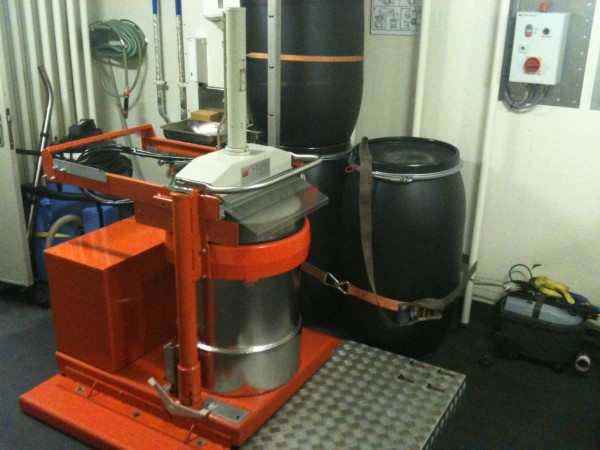 Despite their usual fun orange appearance, our machines aren't just all employed for play in the food and hospitality industry. Some have been installed to do serious jobs aboard navy vessels. We know that on the expansive oceans, movement is the only constant. Orwak machines can be bolted to the floor in a confined space below deck or left outside, regardless of the weather and water conditions.
4. Oil Rigs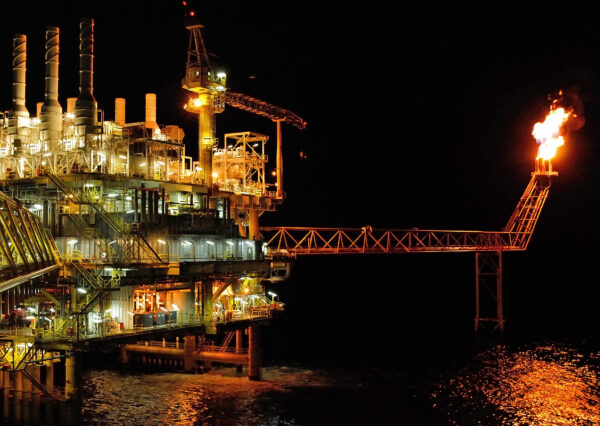 From the seven seas to the scorching sun, you might find an Orwak baler hard at work in the heat, drought and sand in the middle of the desert, including on an oil rig in the Gulf and in Mexico. Some are even in the heart of the Saudi Arabian desert!
5. Antarctica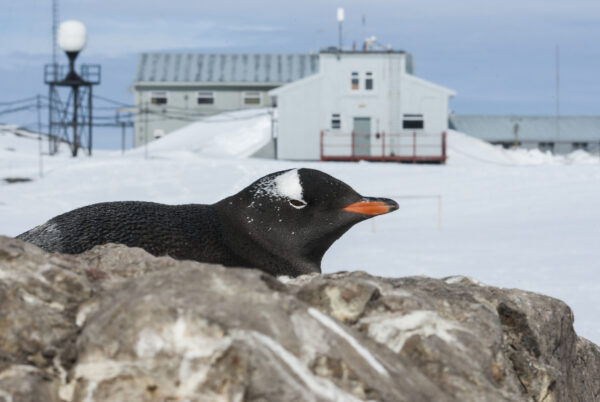 The heat isn't the only climate our Orwak balers can withstand. In 1999, we installed four balers in the frozen tundra of Antarctica, including one multi-chamber baler 8020 and three versatile bale and bag compactor 5031Es, that have been modified to operate in temperatures as low as -40˚C. These machines work at British research facilities, which only receive four to five visits annually since no ships can approach from April to November due to the thick sea ice.
6. Luxury Hotels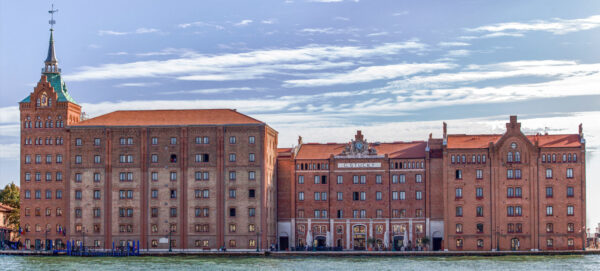 While some of our machines are braving the harshest conditions, others are living their best lives at luxury hotels and resorts around the world. One of our multi 5070-HDC balers tends to the pool bar of a luxury resort on the island of Ookolhufinolhu in the Maldives, baling empty cans and bottles. Meanwhile, a single-chamber baler 3115 is a permanent resident of one of the most luxurious international hotels in the world – the Hilton Molino Stucky in Venice, Italy.
7. Buckingham Palace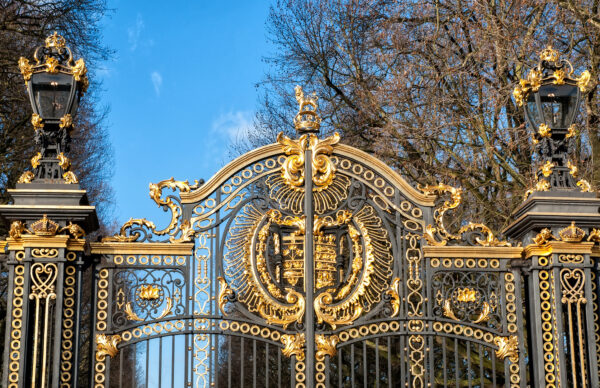 Speaking of luxury, a versatile Orwak waste compactor once lived among royals and their prominent guests decades ago at Buckingham Palace. This machine worked hard to clean day-to-day at the royal palace's kitchen, including managing the waste from the many festivities that would take place there from banquets to state visits.
8. Ellis Island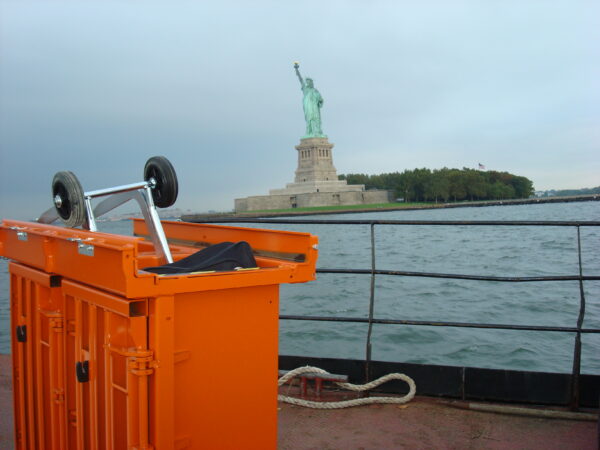 Perhaps one of the coolest stations you might see an orange machine is at the iconic tourist destination of Ellis Island in New York. Did you know that the Statue of Liberty and the museum on Ellis Island attract around 3.5 million visitors on a yearly basis? We have two Orwak balers hard at work crushing tons of PET bottles left behind by tourists.
As you can see, some of our machines have fearlessly sailed the ocean blue. Some found their places in remote locations, while others have greeted crowds of people in official buildings and at famous landmarks. Wherever they go, they bring immense benefits to the businesses they serve. Where to next? We look forward to continuing our work to see where installing our machines the next five decades may take us.